Securing the air, you breathe with Nasomask Nasomask Nasomask
Made in India, certified Anti-Pollution Face Cover
Can be worn with ease up to 80 hours and are capable of 99.63% protection against pollutants with 5-layer filtration based on Nanotechnology.
Made of ultra-soft fabric that's gentle on the skin and provides comfortable-fit.
It has self-adjusting straps with an adjusting nose clip and ensures negligible breathing resistance.
Anti Pollution Nasomask Face Cover with Valve
Price start with Rs.199
Anti-pollution Nasomask is designed with lightweight and smooth fabric with 5 layer filtration based nano technology.
Order Now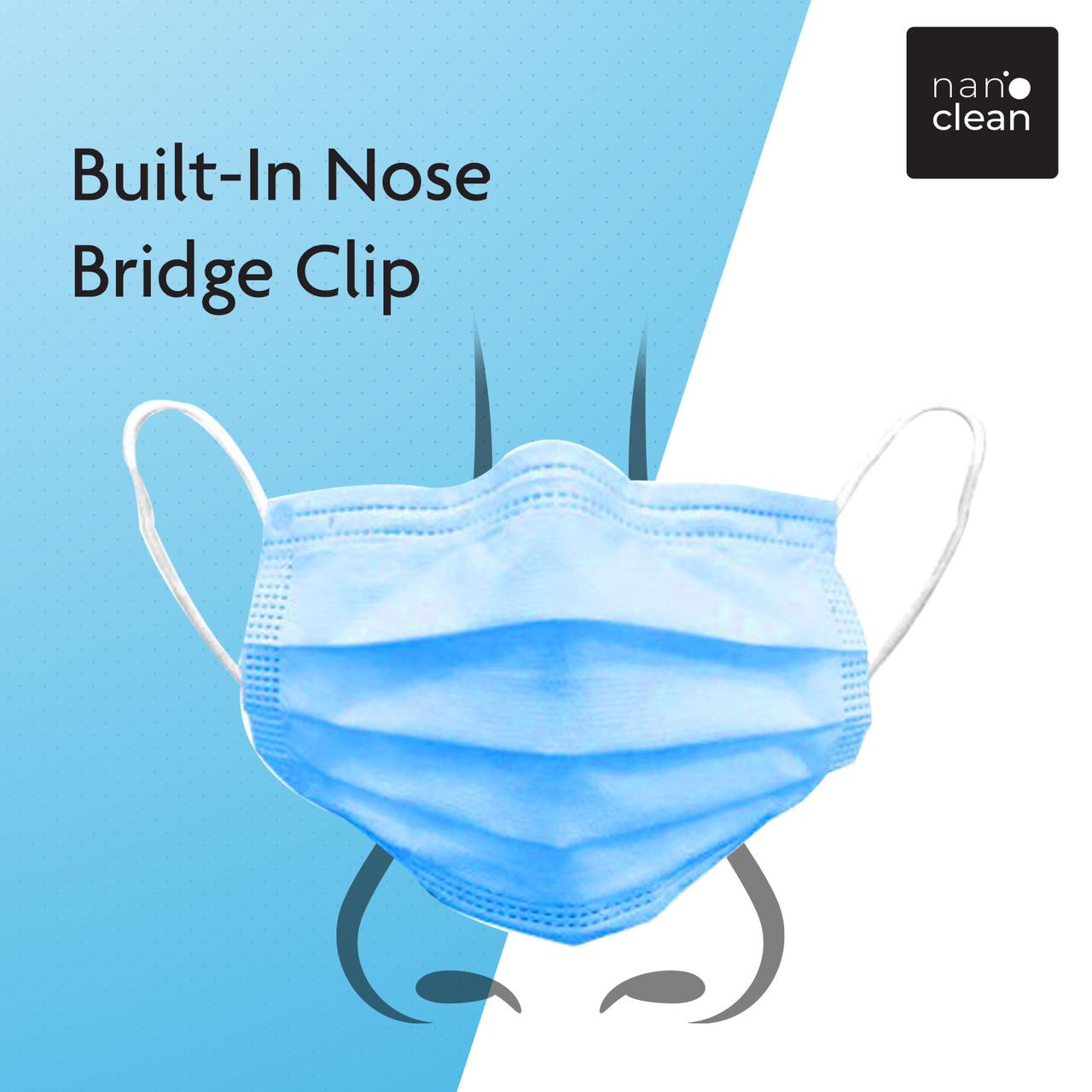 Nasofilters 3Ply Surgical Mask Pack of 50
Price start with Rs.400
Outer layer is a water-resistant layer, block the splashing liquid; Middle layer is a filtering layer, block particles up to 0.3 Microns.
Order Now
Why should you wear Nasomask
only?
Easy to wear
---
Fits perfectly, covering half of your face. Made with ultra-soft fabric, that's gentle on the skin and provides a comfortable fit. It has self-adjusting straps with an adjusting nose clip for better grip and fit.
Better protection
---
99.63% filtration of particulate matters with the 5-layer filtration based on nanotechnology.
International certification
---
99.63% filtration of particulate matters (PM). FFP2 anti-pollution mask comes with European certification CE0194 EN149 making a trusted product over the globe!
Main
Problems?
Exposure to fine particles from vehicles, A/C and other industrial emissions can cause short-term health effects such as eye, nose, throat and lung irritation, coughing, sneezing, runny nose and shortness of breath. Allergens and dust can cause major respiratory diseases in children, adults and the elderly alike.
Dust
Fine solid particles, they can usually travel via air being light in weight. It sources from the soil, dust lifted by wind (an aeolian process), volcanic eruptions, and pollution. Dust can trigger asthma and allergies.
Smog
When fog or haze adds up with smoke/pollution. Exhaust emissions are mainly responsible for smog! Smog can cause difficulty in breathing and can also harm the lungs if inhaled for long periods of time.
Air pollution
Car, factory and other emissions in the air that can cause asthmatic attacks, irritation and can harm your lungs.
Pollens
Pollens are fine and powdery, they can trigger nasal and respiratory allergies, sinus infections and other asthma as well.
Identify Genuine
mask
Because of the coronavirus outbreak, there is a huge demand of facemask. Due to shortage of supply, there are companies / people who have started producing fake masks also. This is how you can identify a genuine 3ply
Some of our
Laurels & Achievemnts
It was all about giving the world innovation, we in turn received love, laurels, and inspiration to achieve the zenith! Here are some of the achievements that are synonymous with our client's trust and faith in us.
Startups National Award of the year 2017
By Hon'ble President of India
Top 25 Technical Startups of the World
by Republic of Korea from over 118 countries
Top 100 Startups in the World
by Hong Kong Government, only Indian Startup to achieve this feat.
Top 10 Innovators of IIT Delhi
by Hon'ble Minister of State of Civil Aviation, Shri Jayant Sinha
Recognized as the Most Investable Startup of 2018
by LetsVenture, a leading fund aggregator
Level Next Award
by Hon'ble Minister of Social Welfare, Shri Priyank Kharge